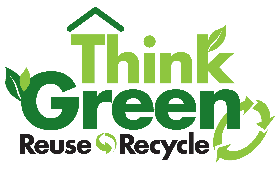 a BIG mobile SIGN company Inc. is headquartered in Brampton with offices across Ontario. ABMS Inc. provides services across Canada for over 13 years with our high impact, easy to read MDO mobile sign rental products. Our company is managed with over 45 years of successful business experience, a high level of professionalism, quality products and attention to detail which stands us above our competition.
Our mission statement is to provide excellent customer service and quality mobile sign rentals, competitively priced for the highest return for our customer's advertising dollar with little to no environmental impact. QSS& V: Quality, Service, Sustainability & Value.
Through our reputation for excellent service, and always going the extra mile to meet our customer's needs, we now service a long list of satisfied, repeat clients from non-profit groups, small business to large corporate organizations and Government Departments.
We strongly believe in providing the best quality, cost effective, mobile signs in the industry through offering our customers a CHOICE of either our highly visible LINE SIGNS which can be built & installed within an hour to custom designed pre-printed signs complete with a sign proof prior to installation.
ABMS Inc. strives to follow strict City by-laws when applying for permits and placing mobile signs on private or city property. We provide a "hassle-free" ordering service for our clients & municipal departments. An exclusive Tracking Service is offered for our Corporate accounts to manage all their locations sign orders and permit processes for one stop shopping and hasslefree ordering. Our billing department offers consolidated paperless billing services with the
ability to customize invoices to meet Clients special requests and purchase order requirements.
We track and log all orders for future reference to help clients review past messages to choose the messages that had the most impact.
In 2008 the ABMS executive board developed an Environmental Committee with an initiative to Reduce, Reuse, Recycle & Recover where practically possible in all aspects of its operations with the ongoing support to this day from all levels of management, full time & part time employees.
Providing cost effective "green" mobile signs across Ontario while offering best in class customer service is what we pride ourselves in. However, we acknowledge that our work has a potential impact on the environment and therefor we have a duty to ensure we productively manage all these impacts in a responsible and ethical manner. We do this through identifying all significant environmental impacts and putting processes into place to prevent, reduce and mitigate them in an innovative and practical manner.
This policy applies to all ABMS Inc. employees and covers activities in the primary building at 139 Devon Rd. Unit 4 Brampton Ontario.
Waste Management: ABMS follows the waste hierarchy to Reduce, Reuse, Recycle & Recover where practically possible. All ABMS paper products are made from 100% recycled materials. ABMS Inc. only supports and uses those products which are part of the SUSTAINABLE FORESTRY INITIATIVE (www.sfiprogram.org) These paper products include copy paper, bathroom tissue, file boxes, folders etc. ABMS Inc. also prides itself in the use of Fuzion inks/tonners which are 100% recyclable and are ISO 14001 & 9001 certified. Upon completion of these cartridges, they are returned to their original source supplier and off to the manufacture for re-use. In 2012 ABMS Inc. changed its company policy on billing and moved to new software to allow for Paperless Billing and invoice tracking.
Travel: Our fleet of trucks operate on pre-planned route schedules which allows the driver to know exactly where they are headed on all routs to avoid construction, congestion, and traffic which eliminate emissions and idling. Message changes on signs are done in the warehouse to eliminate any idling in inclement weather. ABMS trucks are all equipped with GPS Tracking which allows dispatch and the drivers up to date traffic conditions along the way and to re-route them to the next location if an accident occurs. Since the GPS units have been installed in 2010, ABMS has noticed a decrease in fuel consumption, thus lower emissions and fuel.
100% Re-Usable "Green" Line Signs: ABMS Inc.'s signage products made from MDO board and interchangeable lettering have a lifecycle of up to 15to 20 years in a lifecycle. Medium density overlay: A sturdy choice, medium density overlay (MDO) is a plywood panel with a resin-impregnated fiber overlay fused to its surface. It accepts paint readily and offers a long service life. MDO is widely used as a substrate for billboards and traffic signs as well as sign panels for construction projects and real estate developments. Typically, you can expect MDO signs to last up to 10 years. Aluminum: A long-lasting outdoor substrate, aluminum although will not rust, it is a popular choice for parking lot signs and real estate signage, among others. As for longevity, an aluminum sign should last 7–10 years; however, any painted finish on it will be subject to fading or peeling. (source 2019 Sign & Graphics Operations LLC)
After each rental period, the lettered sign is delivered back to the warehouse to have the lettering removed, sorted and re-stocked on the shelves to be re picked for the next sign order. The sign boards are re-inventoried and set back up in our shop stands to be re-build for the next order. LINE SIGNS are the "Greenest" version of mobile signs in the industry having the least impact on the environment and no energy consumption is required for assembly and disassembly. Our style of line signs (re-usable lettering) only needs to be printed every 10 years which means there is no need to run a printer every day for long periods of time to make custom printed signs. These printers consume large amounts of electricity and run "hot" thus requiring a cooling system to stop the overheating from use. This cooling system/AC is a strain on the grid and a heavy user of electricity. The standard large/wide format printer uses approx. 670W during operation and while in sleep mode still uses 14.4W with an operating temp at 90 Degrees Fahrenheit. (sources: users manuals for large format printers) Although ABMS Inc. also offer printed signs, our corporation is Environmentally Friendly & we continue to promote the use of Re-Usable Line Signs!
Energy Use: ABMS uses all LED lights in its offices and warehouse along with water saving toilets in its washrooms & energy efficient refrigerators in its kitchens. In 2018, Bosch Digital thermostats were installed in offices and shop which operate on remote timers. This effectively reduces the amount of heat and cooling output during the day. These thermostats will completely shut off the HVAC system during non-business hours which effectively reduces the amount of electricity consumed daily. Our lighting operates on timers and when a room is not in use the lights are shut off.
Engagement & Education: ABMS Inc. will continue to create awareness and engage staff in new initiatives to help reduce our carbon footprint. ABMS Inc. communicates on an ongoing basis with all departments and staff on the ways we Reuse, Reduce, Recycle & Recover where possible. This includes using Green Bins' in its kitchens, bathroom tissue made from 100% recycled materials, ink/toner that is delivered back to the supplier to be re-used & recycled. ABMS management and all its employees make and effort to purchase products that are not only local but available in reusable packaging and containers.
This policy was agreed on by the Executive Board and ABMS Inc. employees on Oct 14th 2008. This policy will be reviewed annually by its Environmental Committee to implement additional policies, and more effective practices.